Dutch for Expats

Welcome to DUTCH FOR EXPATS®, the Dutch language school for Expatriates and other internationals.

As expats for many years ourselves we have experienced the problems and challenges of living abroad!
Our work as language instructors in different countries has shown us the every day requirements of speaking and understanding a foreign language.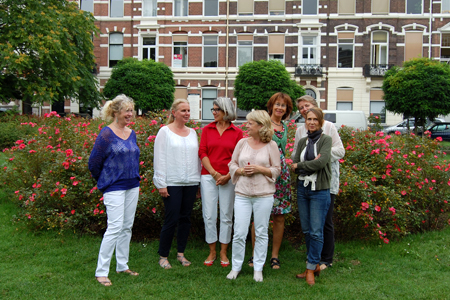 And learning more about the cultural aspects of your host country can make your stay even more enjoyable!
Let us help you make the best of your Dutch Experience!
OPEN HOUSE
and free intake interviews
Saturday 12 September, 10am - 6pm
come celebrate our 15th anniversary with us!
Meet our teachers, do a free intake interview, talk about expat life in the Netherlands, practice what Dutch you already know,
enjoy Dutch drinks and snacks and take part in a raffle
to win part of your course fee back!
next course starting:
absolute beginners
2 weeks intensive, 3 - 14 August
8 lessons of 3 h.
Mon-Tue-Wed-Thu
afternoons 14.00 - 17.00 h.
course fee € 455
4 open places
still possible to sign up!
+
absolute beginners
1, 2 or 3 weeks intensive,
31 August - 18 September
Mon-Tue-Wed-Thu-Fri, 09.00 - 11.30 h.
course fee:
1 week € 235
2 weeks € 470
3 weeks € 695
4 open places
still possible to sign up!
+
several other summer courses in August and September
on beginner, intermediate and advanced levels
School year 2015/2016 starts on September 21st.