Dutch for Expats

Welcome to DUTCH FOR EXPATS®, the Dutch language school for Expatriates and other internationals.

As expats for many years ourselves we have experienced the problems and challenges of living abroad!
Our work as language instructors in different countries has shown us the every day requirements of speaking and understanding a foreign language.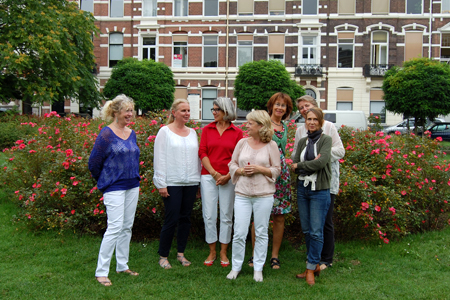 And learning more about the cultural aspects of your host country can make your stay even more enjoyable!
Let us help you make the best of your Dutch Experience!
courses starting soon, sign up as from now:
Absolute beginners course, 8 weeks
Wednesdays 17.30 - 19.30 h.
starting date 28th of January
course fee € 295
2 open places
still possible to sign up!
OPEN HOUSE
Thursday 5th of February, 16.00 - 18.30 h.
or visit us for an intake after appointment

*
Meet us at our stand at the Rotterdam Expat Fair
"Home away from Home"
on Sunday 8th of February 10 am - 4.30 pm
Location:
The American International School of Rotterdam
Verhulstlaan 21
more information on www.rotterdamexpatfair.nl
*
5 days intensive absolute beginner course

Monday 23 February - Friday 27 February
09.00 - 11.30 h. or 16.00 - 18.30 h.
course fee € 240
Saturday 18 April, 13.30 - 18.00 h.:
Workshop offered by "At Home Abroad"


Mrs Caitriona Rush, cross cultural consultant & trainer




"How to Survive (& be Happy!) Living in the Netherlands"