dutch for expats

®

Welcome to DUTCH FOR EXPATS®, the Dutch language school for Expatriates and their partners, business people, diplomats and other internationals.

As expats for many years ourselves we have experienced the problems and challenges of living abroad!
Our work as language instructors in different countries has shown us the every day requirements of speaking and understanding a foreign language.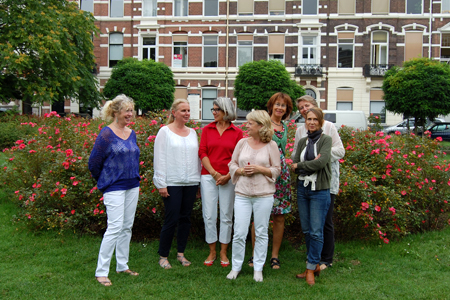 And learning more about the cultural aspects of your host country can make your stay even more enjoyable!
Let us help you make the most of your Dutch Experience!
Visit our stand at the Feel At Home International Community Fair
on Sunday 4 February 2018, 11am-5pm, City Hall The Hague,
Spui 70, 2511 BT The Hague.
For free tickets: www.thehagueonline.com
Visitor registration for Free Tickets starts on 4 December 2017
150 exhibitors, performers, presenters and fundraisers will provide the special mix of information, animation and entertainment which each year attract over 3500 visitors to the Feel at Home Fair
Directions and Parking
The best way to reach the City Centre is by bicycle or on public transport. The City Hall is close to Den Haag Centraal station and Grote Markt RandstadRail station, but if you prefer to come by car there is plenty of underground parking in the City Hall and in Grote Markt and Muzenplein nearby as well as the Veenkaden multi-storey car park.