ABOUT US
For over nineteen years, Dutch For Expats has been teaching Dutch to diplomats, business people and other internationals living in The Hague/Wassenaar, Amsterdam, Leiden, Rotterdam, Delft
and other Dutch cities.
Started by Cynthia Mulder, the language school has helped the Netherlands' international community to settle in into their new home and to participate fully in the cultural life of their host country.
Who are we?
Our team are all native Dutch speakers and are fully qualified language teachers.
We all have first-hand experience of what it's like to live and work abroad – and we all know the trials and joys of learning a new language.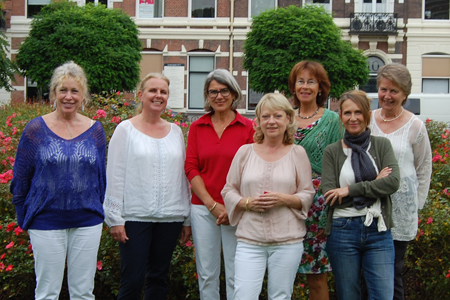 Team
Cynthia Mulder (owner, director and teacher)
A native Dutch speaker, Cynthia lived and worked abroad for 14 years in Paris, East Berlin, Budapest and Düsseldorf. She speaks English, French, German and basic Hungarian
Sija Roest (teacher)
A native Dutch speaker, Sija lived and worked in France for two years. She speaks English, French, Spanish and Arabic
Nelleke Bijl (teacher)
A native speaker Dutch, Nelleke also speaks English, French and Spanish
Corry Gosker (teacher)
A native Dutch speaker, Corry spent 20 years abroad living and working in Toronto, Caracas and Maracaibo She speaks English, Spanish, and some French and German
Francine de Graaf (teacher)
A native Dutch speaker, Francine also speaks English and some German and French
Cathy Kok (teacher)
A native speaker Dutch, Cathy also speaks English and French